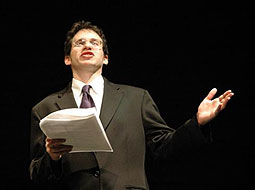 Photo credit: Catherine Farmer
Movie Reviews with Mike & Jeff
by Jeff Goode and Mike Rothschild
The tradition of No Shame Movie Reviews in Los Angeles began with a piece called, quite simply, Movie Review, which I had written after seeing "The Passion of the Christ".
A character (played by me) has just seen the aforementioned "The Passion of the Christ" and completely misunderstood the movie. The straight man was played by Mike Rothschild, and the piece went over so well that he offered to write another Movie Review for the next week.
Mike went to see "Monsters", but to my surprise it was the character of "Jeff" who had once again seen the movie and, once again, misunderstood it.
---Jeff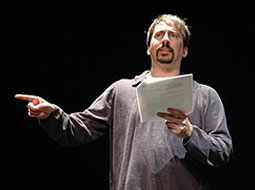 Photo credit: Catherine Farmer