!*http://www.readthehook.com/stories/2002/05/23/letterFromEditorihookiOnSt.html*>
from The Hook - Charlottesville, Virginia - May 23-30, 2002
---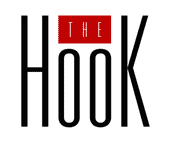 LETTER FROM EDITOR-- Hook on stage: Challenge parodied at No Shame
05/23/02
It's been said before, but now there's proof: The Hook has no shame. No Shame Theater, to be precise.
On May 17, No Shame, the unconventional assemblage of one-acts produced every Friday at Live Arts, lampooned The Hook's "Blind Date Challenge" by pairing Monica Lewinsky with Adolph Hitler. Penned and produced by UVA classics professor Greg Hays, the skit was part of Charlottesville's best-known open mic night for aspiring playwrights and actors.
"People seemed to like it," says Hays, and indeed a staffer in attendance claims the audience guffawed. Hays, whose serious side includes a just-published translation of Marcus Aurelius' Meditations, hopes for a repeat as rumors swirl that his skit might be invited back for a No Shame "best of" night.
While the satire's focus may have been Adolph and Monica, Hook staffers were particularly thrilled by the intro in which Hays plays himself.
"As most of you probably know," Hays intoned, "Charlottesville is blessed with not one but two independent alternative weekly newspapers: C-ville Weekly and The Hook. Now, people may tell you they're basically the same paper, but in reality there are many, many significant differences. For example:
* The Hook has red newspaper boxes ... C-ville Weekly has blue newspaper boxes.
* The Hook comes out on Thursdays ... C-ville Weekly comes out on Tuesdays.
* The Hook has "Fearless Consumer" ... C-ville Weekly used to have "Fearless Consumer."
For more on the pleasures and perils of having two slightly similar weekly papers, check out this week's "Culture Vulture" cartoon on page xx.--editor
Contents © Copyright 2002 The HooK.
---
[Back to Press Clippings]